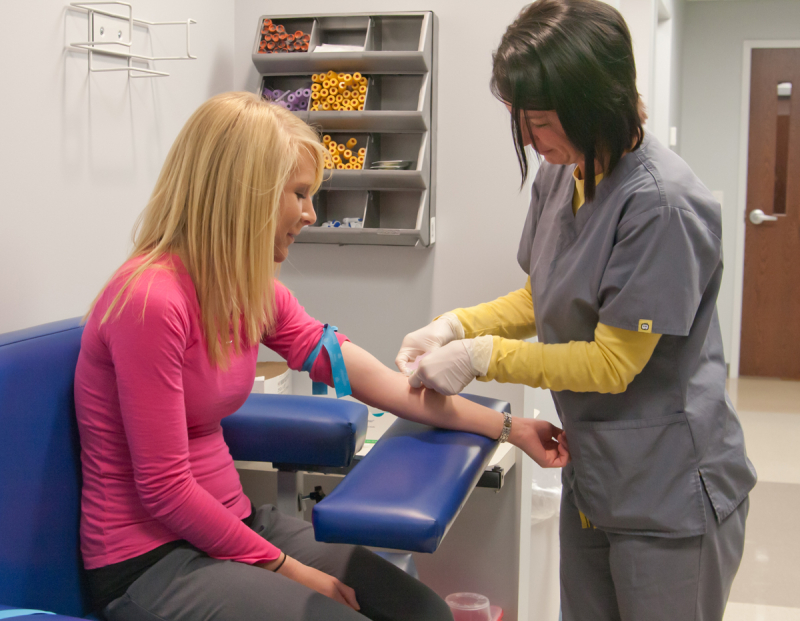 Phlebotomy
with Kate Oskowski
$75000
The Phlebotomy training program will provide a combination of lecture, lab, clinical observation and hands-on practical experience aimed at developing the skills needed to work in an entry level position in medical facilities as a phlebotomist (blood drawing). The primary goal is to instill the latest information on blood collection techniques, skills and equipment for a safe and effective specimen collection, thus enhancing customer service and promoting patient care.
This 40-plus hour training meets Tuesday evenings.  
Participants will learn about selecting and preparing the skin puncture site, anatomy and physiology, communication skills, collecting specimens, adhering to proper health and safety guidelines, OSHA guidelines on preventing the spread of infectious diseases, patient/technician relationship, and proper record keeping of laboratory tests.
Please bring a pencil/pen and notebook – you will receive your textbook the first night of the class.
Feb

19

-

May

7th

,

2019

Tue

for

12 weeks

from

6:00 - 9:00 pm
River Bend Career & Technical Center
36 Oxbow Drive
Bradford, VT 05033 Get directions